If you came here looking for the same old #BenefitsofLeasing drivel, you're in the wrong place. But stick around; we guarantee you will get some information you can use to reduce your cost of borrowing and the truth about leasing and leasing companies (even us)! 
Most businesses use equipment financing in one way or another to finance growth responsibly and sustainably. In addition to providing accounting and tax benefits, financing and leasing allow businesses to use the revenues or cost savings generated by new capital equipment and even intangible assets to pay for that equipment. 
Whether you are running a small start-up or managing procurement for a public company, there are some basic things you can do to ensure you get the best terms for your equipment financing.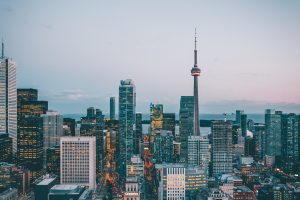 Here are some things leasing companies SHOULD be telling you.
We are the good guys and we want to give you open and honest information. That is Armada's commitment to all our valued business partners, so we will do that, we promise. The following are things you should be considering when looking into equipment financing, regardless of which bank, lender, or equipment leasing company you choose, from any leasing companies in Canada. These are business tips to help you succeed. 
Start the process early 
Even though your business might not have a Treasury department, you should have a capital budget and you should be aware of upcoming capital and operating expense requirements.

Make sure your financial reporting is up to date. 

Sign up with a credit reporting agency and pull your personal credit bureau report and a commercial report for your business.

If you prefer, call us to start the process and we will perform preliminary due diligence that includes examining several sources to determine whether we see anything that requires further investigation. 

You generally have an idea of whether you pay your bills on time, but a lot of people are also surprised when they see unexpected "derogatory" items on their reports. 

Having a current Business Plan is a good way to understand the key levers of your business and to know you are on track with your goals. 

At a minimum, you should have a cash flow projection that accounts for your basic revenue and expense items.

If your business is less than 3 years old or it does not have a recent history of profits and positive equity, then be prepared to co-sign personally. After all, as the business owner, you stand to benefit from the equipment you will be adding to your business. Also, think of it this way: if the amount you are financing is greater than the equity you have in your business, then you are really looking for your lenders to take the equity-type risk. And the cost of equipment financing is almost always much less than the 30% or more of your company you would have to give up to an equity investor. 

If your business is not mature, but you would like to avoid signing personally, then you could also offer a higher first payment or additional collateral instead.
Be prepared to explain any blips or hiccups 
We know that bad things sometimes happen to good people. A lot of our best customers have had "issues" with their personal or commercial financial position or credit history. 

Being able to explain those issues will help you get better terms for your financing transaction. Leasing companies need to have all the details to help you get the best rates possible. 

We have seen it all. Lenders want to know that you are aware you had an issue, that you took steps to correct it and that you will do your best to avoid similar issues in the future. 

If you are disputing a derogatory item, then it will help to provide backup. If you had a collections claim, then pay it off or negotiate a payment plan before applying for credit. 
The power of getting pre-approved
In addition to the peace of mind that comes with knowing you are approved, business leaders want to understand how much their business can afford to finance and what terms, payments, and promotions you will be able to leverage. The only way to be sure is by actually getting approved.

Shopping with a financing approval in hand will enhance your bargaining power with vendors. They will understand that you are a serious buyer and you will have eliminated one of the most common deal-killers: the inability to secure financing.  
Let your financing partner help you choose an equipment vendor
Most equipment finance providers specialize in certain industries or asset classes. We know our stuff. 

If you are acquiring tier 1 equipment, the important differentiator for your financing partner will be what type of service the vendor provides in terms of: marketing support, after-sales technical support, repairs and maintenance and warranty coverage, remarketing, ability to trade-up, support for lenders if a financing transaction goes into default. 

We can direct you to vendors who will give your business its best chance for success with your new equipment. We care because it's the right thing to do. Also, a good vendor will improve the likelihood that you will make all your financing payments.
Consider whether new or used equipment is best for your business
Some lenders prefer to finance new equipment, while others appreciate that certain equipment has a long useful life and some businesses are better off saving the money. 

Lenders who finance used equipment will typically limit the term of your financing so it does not exceed 80% of the useful life of the asset. 

For example, if you get a 3-year-old machine that has a 10-year useful life, you might be able to finance it for 5 years (i.e. 80% of 10 years = 8 years. 8 less 3 years = 5 years.) 

Here is a non-exhaustive checklist to help you decide if new or used is right for you:
| | | |
| --- | --- | --- |
|   | New | Used |
| Do your customers expect you to have the "latest and greatest"? | Yes | No |
| Are you a leading-edge technology company? | Yes | No |
| Do you need the manufacturer's support for marketing?  | Yes | No |
| Can you service this type of equipment in-house or inexpensively? | No | Yes |
Some helpful tips if you opt for used equipment:

It is preferable if the equipment has been refurbished and recertified by its manufacturer or an authorized reseller

You'll want to buy from a seller that is authorized by the manufacturer 

Get a physical inspection and condition report from someone reliable. We've got a "guy" for that. 

Will you be able to get warranty coverage or repairs at a reasonable cost? 

Make sure you check the prices of comparable assets. 

Important considerations when comparing "apples to apples" include: make; model; model year; specifications; additions; hours, miles, etc.; recent refurbishment  

If your asset is more expensive than its comparables, most lenders will expect you to pay the difference as a first payment

We will publish an entire Blog Post if you are buying equipment through a Private Sale – i.e. from someone who is not a dealer or vendor of the type of equipment you are acquiring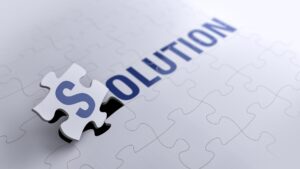 Contact us
The equipment financing specialists at Armada Credit Group have created a sustainable ecosystem where we partner with customers, manufacturers, vendors, and funders to develop and execute solutions that maximize the returns for all constituents. We are one of the few leasing companies in Canada that provide complete and transparent truth. We want to truly help our vendors succeed, for the long-term, as such, we work with you to get you where you need to be. 
Please contact us at info@armadafinancial.com or 877-583-5989 to learn more about the benefits to your business when you #JointheArmada.