While many entrepreneurs may struggle to secure equipment leasing and/or capital equipment in efforts to run (or start) their business, choose an experienced financial professional knowledgeable in equipment financing. 
There are a lot of considerations when looking at equipment leasing for a new business.
Often the biggest concern becomes the rates, the numbers and the credit. As all of those come into play their is much value in working with a financial professional that actually is experienced in equipment financing and capital equipment. When working with direct experience the process becomes more easy leasing than burdensome and difficult.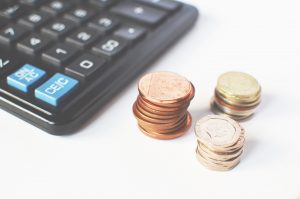 Why equipment leasing?
When securing equipment for your business, whether it be computer, technical, construction, aesthetics, and more, it's important to understand that leasing is a highly recommended avenue to pursue (vs. only purchasing). There is value in getting approved for equipment leasing.
A few benefits to leasing include:
Preserve availability of capital under your bank lines 
Access additional credit capacity 
Hedge against falling out favour with your bank or lead lender
Get it now! Pay for your capital equipment with the revenue it will generate
Accounting and tax structuring opportunities
Qualify for 100% financing
Deferred payments and seasonal slips for qualifying transactions
Hedge against inflation by using your asset now and paying in future dollars
Match your equipment financing payments to the cash flows your capital equipment will generate

Don't Go Through the Financing Decisions Alone
When working on capital loans, needing advice on leasing it's vital to enlist the help of an expert. To learn about the dangers of not working with an experienced professional, visit our article on "Why You Need An Integrated Financing Expert."
At Armada Financial, we work to access equipment leasing that is tailored to your business needs. So every situation is different, it's not just the numbers, the the relationship and the goals that matter as well. 
We leverage our financial expertise and provide vendors and customers to our own funds, as well as funding from banks, other financial institutions, and non-traditional lenders to accommodate transactions large and small, across virtually all industries, for just about any type of capital equipment and with businesses ranging from start-ups, through small and mid-sized enterprises, all the way to large multinationals and government entities.
As you can see, it's vital to work with an expert that can make all parts work accordingly to get you the best equipment leasing options.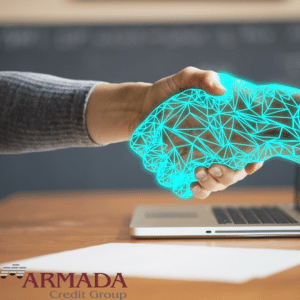 The Next Steps?
You have the idea, you need the funds and then you execute your business idea. 
We fall in step two, which means contacting us to go through a consultation and speak with one of our financial professionals. We go through the idea, the equipment, the credit approvals, and will nail down the absolute best solutions for you. With us, you will find the truth, as that it vital to making any vision come true. 
Always work with the equipment financing and leasing experts, backed by experience and real-life solutions. 
Contact us today: info@armadafinancial.com
Interested in vendor financing programs? Click here to learn more. 
Follow our Facebook fanpage for more frequent updates.