A deeper look into equipment financing, specifically capital equipment in North America.
The vast majority of capital equipment that is purchased in North America is financed in one way or another. When a customer says they are "going to buy with cash", that usually means they want to arrange their own financing, whether with their bank or an equipment finance company. 
It makes more sense for customers to get an asset into production as soon as possible so they can start generating revenues, as opposed to saving up their hard-earned cash and waiting to buy that asset, in this case, capital equipment.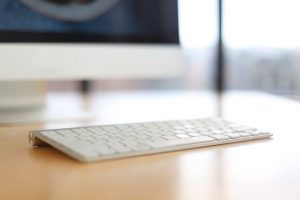 The Armada Concept To Aid with Capital Equipment Financing 
The concept that Bill and I had when we founded Armada was to assemble a "fleet" of capital equipment vendors and lenders so we could all benefit from our collective strength. By joining the Armada, equipment vendors:
Leverage the critical mass of a community of vendors that represents the sum of all their business referrals

Access a roster of lenders who have been vetted and have a track record of being competitive, responsive and appreciative of the business referred by our vendor partners 

Gain the benefit of structures and promotions that have been successful in other industries

Present a professional and expedient financing offering to your customers

Have improved control over the selling and financing process

We integrate with your selling process and work closely with your sales team to reinforce the customer's decision to buy your equipment

Get feedback at every step from initial introduction through to when you get paid 
What Are The Dangers Of A Customer Arranging Their Own Financing?
Delay. Banks like to say they provide quick turn around, but experience tells us otherwise. You will need to get approved as a vendor with each new lender.

The process is not smooth. Your policies and procedures might not line up with the lender's and someone – most likely you – will have to compromise. Customers might abandon a purchase entirely if the financing process gets bogged down. 

Finance companies have existing vendor relationships and may redirect your customer to one of their preferred vendors

You have no idea what arrangements are being made between the customer and its lender. When will you get paid? What representations is the lender making? How much is the cost of financing impacting the customer's economic model? 

If you have several deals on the go, your A/R staff will have to manage that many different payment sources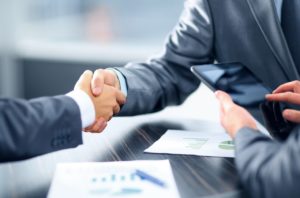 It's In Your Best Interest To Get an Equipment Financing Partner
Working with a financing partner helps in all the ways mentioned above. However, if you are still not convinced to join the Armada, then here are some items you should consider when looking for a financing partner. 
Ask:
Do you represent enough potential lease/loan volume to your finance partner to get the best attention?

Does your finance partner understand the equipment you are selling? 

Do they understand your customers' industry(s)

Very importantly, do your customers' financial profiles fit with the funder's credit appetite?

Can you pick up the phone, send a text or shoot off an email to review transactions before you price a customer and to discuss deal structures?

Does your finance partner share the same sense of urgency and understand the cadence of your selling process? If you need to call your equipment finance Account Manager at 10:00 p.m. on a Saturday night, will they pick up the phone every time?
Stay tuned on our blog for more insights on capital equipment, equipment financing, equipment leasing, and capital loans. We aim to educate while also working to ensure our vendors and partners are well taken care of. 
Contact us directly for any questions. 
Follow our FB fanpage for more frequent updates.